From a world class amusement park to a historic mill and village that is on the National Register of Historic Places, Austell has something for everyone to enjoy. Attractions have played an important role in the Austell economy since the early days when the area was known as Salt Springs. The cool lithia waters made the area one of the most well known health resorts in the South as visitors came to the area for the waters that were thought to have medicinal purposes. Today, Austell is well known as the home to one of the most popular amusement parks in the South – Six Flags over Georgia. In addition, the community also offers numerous outdoor recreational opportunities including ten outdoor public parks and a tree-lined 18 Hole, 6,480-yard, par 71 semi-private golf course.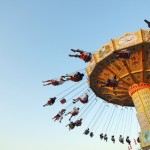 Six Flags over Georgia
275 Riverside Pkwy
Austell, GA 30168-7877
(770) 739-3400
Clarkdale Threadmill and Village
Threadmill Complex
5000 Austell-Powder Springs Road
Suite 101
Austell, Georgia 30106
(770) 944-4309
Regal Cinemas Austell 22
2480 E West Connector # 100
Austell, GA 30106-6814
(770) 439-7767
Dogwood Golf Club
4207 Flint Hill Road Southwest
Austell, GA 30106-1740
(770) 941-6094
South Cobb Community Center
(Located in Lions Park)
620 Lions Club Drive
Mableton Ga 30126
(770) 819-3240
Sweetwater Tennis Center
2447 Clay Road
Austell, GA 30106
(770) 819-3222
The City of Austell contains numerous parks and recreation areas serving a many different purposes and needs. Collar Park and Legion Park are community parks for the residents and visitors of Austell. Cheyenne, Pine Street, Stephens, Washington Street and Berry Park are known as neighborhood parks and provide a variety of outdoor recreation opportunities. Berry Park is a passive park in that it does not contain facilities dedicated to one sport or activity. There are five lighted fields for baseball and softball play. These fields are located in Collar Park (Crunk and Collar Fields) and Legion Park (Brannon, Causey and Thompson Fields). For tennis fans, there are courts at Collar Park and Washington Street Park. For the kids, playgrounds are located at Cheyenne, Collar, Pine Street, Stephens and Washington Street Parks. Picnic facilities are located at the Collar, Legion, Cheyenne, Washington Street, Pine Street and Stephens locations.
Collar Park
2625 Joe Jerkins Boulevard
Austell, GA 30106
(770) 944-4309
Legion Park
5514 Austell-Powder Springs Road
Austell, GA 30106
(770) 944-4309
Louise Suggs Memorial Park
Spring Street
Austell, GA 30168
Pine Street Park
Pine Street
Austell, GA 30106
Stephens Park
John Street
Austell, GA 30106
Washington Street Extension Park
Washington Street Extension / Fessenden Avenue
Austell, GA 30106
In addition to the city parks, the Cobb County Parks and Recreation Department manages Clarkdale Park, Lions Park, Sweetwater Park and Tramore Park. Clarkdale Park contains three baseball fields and a concessions building. Lions Park includes two baseball fields, a batting cage, two concession buildings, and the South Cobb Community Center. Sweetwater Park includes Sweetwater Tennis Center, eight tennis courts, four softball fields, a batting cage, a picnic pavillion, and a concessions building. Tramore Park includes eleven soccer fields, a playground, a picnic pavilion, a walking trail and two concession buildings.
Clarkdale Park
4905 Austell-Powder Springs Road
Austell, GA 30106
(770) 528-8890
Lions Park
620 Lions Club Drive
Mableton 30126
(770) 528-8810
Sweetwater Park
2447 Clay Road
Austell 30168
(770) 528-8890
Tramore Park
2150 East-West Connector
Austell 30106
(770) 528-8890